1976-2017 - Tours e date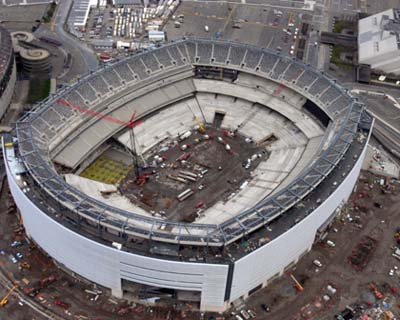 08/10/2005 - New York, NY
Location: Madison Square Garden
Opening Act(s): Keane
SetList:
01. City Of Blinding Lights
02. Vertigo
03. Elevation
04. I Will Follow
05. All I Want Is You
06. Beautiful Day
07. Miracle Drug
08. Sometimes You Can't Make It On Your Own
09. Love And Peace Or Else
10. Sunday Bloody Sunday
11. Bullet The Blue Sky
12. Miss Sarajevo

13. Pride (In The Name Of Love)
14. Where The Streets Have No Name
15. One

16. The First Time
17. Who's Gonna Ride Your Wild Horses
18. With Or Without You

19. All Because Of You
20. Fast Cars
21. Original Of The Species
22. 40
Note:

Snippet di "Glad To See You To Go" dei Ramones alla fine di "Vertigo".
Bono ha chiamato l'amico Gavin Friday al telefono per cantargli "Happy Birthday" prima di "Elevation".
Frammento di "People Have The Power" di Patty Smith al termine di "Miracle Drug".
Mary J. Blige Ŕ salita sul palco durante "One".