1976-2017 - Tours e date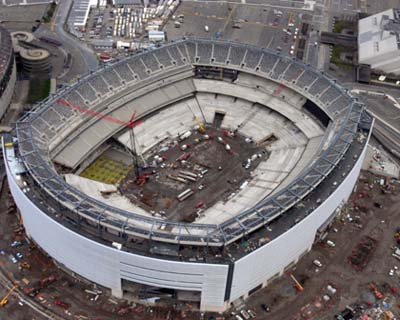 10/10/2005 - New York, NY
Location: Madison Square Garden
Opening Act(s): Keane
SetList:

01. City Of Blinding Lights
02. Vertigo
03. Elevation
04. I Will Follow
05. The Electric Co.
06. I Still Haven't Found What I'm Looking For
07. Beautiful Day
08. Miracle Drug
09. Sometimes You Can't Make It On Your Own
10. Love And Peace Or Else
11. Sunday Bloody Sunday
12. Bullet The Blue Sky
13. Miss Sarajevo
14. Pride (In The Name Of Love)
15. Where The Streets Have No Name
16. One
17. Zoo Station
18. The Fly
19. With Or Without You

20. All Because Of You
21. Yahweh
22. Bad
23. "40"
Note:

* Al termine di "Vertigo" è stata cantata "Rockaway Beach" dei Ramones
* "Happy Birthday" è stata cantata in onore a Pavarotti e ai suoi prossimi 70 anni il 12 ottobre.
* Assieme a "Bad" è stata suonata "People Have The Power" di Patti Smith...