1976-2017 - Tours e date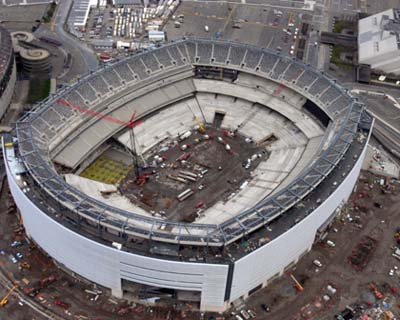 22/11/2005 - New York, NY
Location: Madison Square Garden
Opening Act(s):
SetList:

01. City Of Blinding Lights
02. Vertigo
03. Elevation
04. The Electric Co.
05. I Still Haven't Found What I'm Looking For
06. Beautiful Day
07. Original Of The Species
08. Sometimes You Can't Make It On Your Own
09. Love And Peace Or Else
10. Sunday Bloody Sunday
11. Bullet The Blue Sky
12. Miss Sarajevo
13. Pride (In The Name Of Love)
14. Where The Streets Have No Name
15. One
16. MLK
17. Until The End Of The World
18. Mysterious Ways
19. With Or Without You
20. Stuck In A Moment You Can't Get Out Of
21. Instant Karma
Note:

# "In A Little While" al termine di "I Still Haven't Found What I'm Looking For".
# "The One I Love" dei R.E.M. al termine di "Beautiful Day".
# "Rock The Casbah" dei Clash durante "Sunday Bloody Sunday".
# "MLK" è stata dedicata alla memoria dell'ex presidente americano J.F.Kennedy, ucciso a Dallas il 22 novembre del 1963
# "Stuck in a Moment" è stata invece dedicata a Michael Hutchence nell'ottavo anniversario della scomparsa
# Patti Smith è salita sul palco per cantare "Istant Karma" con la band ma pare ci siano stati problemi e la band abbia interrotto lo show bruscamente.