1976-2017 - Tours e date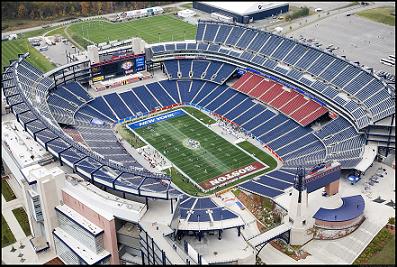 04/12/2005 - Boston, MA
Location: Fleet Center
Opening Act(s):
SetList:

1. City Of Blinding Lights
2. Vertigo / Dirty Water (Snippet)
3. Elevation
4. I Will Follow
5. I Still Haven't Found What I'm Looking For / In A Little While (Snippet)
6. Beautiful Day / Sgt. Pepper's Lonely Hearts Club Band (Snippet) / Here Comes The Sun (Snippet)
7. Original Of The Species
8. Sometimes You Can't Make It On Your Own / Torna A Sorrento (Snippet)
9. Love & Peace Or Else
10. Sunday Bloody Sunday / Rock The Casbah (Snippet)
11. Bullet The Blue Sky / Hands That Built America (Snippet) / When Johnny Comes Marching Home (Snippet)
12. Miss Sarajevo
13. Pride (In The Name Of Love)
14. Where The Streets Have No Name
15. One

ENCORE

16. Until The End Of The World
17. Mysterious Ways
18. With Or Without You

19. Stuck In A Moment You Can't Get Out Of
20. Yahweh
21. BAD / 40 (Snippet)

22. All Because Of You
23. Fast Cars
Note:

* Bono ha cantato "Sgt. Pepper's" e "Here Comes the Sun" dei Beatles alla fine di Beatiful Day, cambiando le parole da "here come the sun" in "there goes the sun", alludendo alla rigida situazione climatica al di fuori dell'arena.
* Bono ha inoltre ringraziato Ashley Judd, che era presente allo spettacolo, per i suo sforzi e il suo lavoro nel sostenere la ONE Compaign.
* Durante One, Bono ha fatto salire sul palco una dozzina di fans che portavano diverse bandiere nazionali; sono rimasti per tutta la canzone alla spalle di Larry, agitando le bandiere.
* Per la prima volta in tutto il Vertigo Tour, la band Ŕ risalita sul palco per un terzo encore, suonando All Because of You e Fast Cars. Incredula la folla presente, mentre molte persone avevano giÓ lasciato l'arena, addirittura alcuni delle prime file dentro l'ellisse.