1976-2017 - Tours e date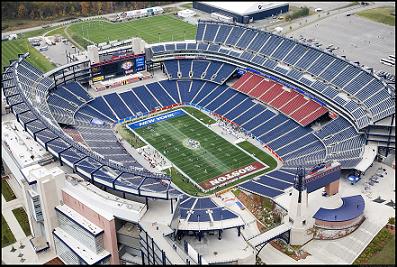 05/12/2005 - Boston, MA
Location: Fleet Center
Opening Act(s):
SetList:

1. City Of Blinding Lights
2. Vertigo - Dirty Water (snippet) - Take Me to the River (snippet)
3. Elevation
4. Gloria
5. I Still Haven't Found What I'm Looking For / Promised Land (Snippet)
6. Beautiful Day / Jingle Bells (Snippet)
7. Original Of The Species / NorWegian Wood (snippet)
8. Sometimes You Can't Make It On Your Own / Black Hills Of Dakota (Snippet)
9. Love & Peace Or Else
10. Sunday Bloody Sunday / Rock The Casbah (Snippet)
11. Bullet The Blue Sky / Hands That Built America (Snippet) / When Johnny Comes Marching Home (Snippet)
12. Miss Sarajevo
13. Pride (In The Name Of Love)
14. Where The Streets Have No Name
15. One - She's a Mystery to Me (snippet)

Encore(s)

16. Until The End Of The World
17. Mysterious Ways
18. With Or Without You

19. Crumbs From Your Table
20. Instant Karma
21. Yahweh
22. 40
Note:

Concerto "a tema" sul Natale! Bono ha espresso la sua lista di desideri e di regali che vorrebbe per Natale: 5 milioni di persone per la One Campaign, un camioncino, la pace per la terra mentre ha detto che Edge vorrebbe un set di trenini!
Durante Beautiful Day, Bono ha cantato "See Santa Claus right in front of you" ad un Babbo Natale che si trovava nell'ellisse e oltre a Jingle Bells ha aggiunto qualche verso di "Christmas (Baby, Please Come Home)". Infine due fans vestiti da Babbo Ntale e da Elvis Presley sono saliti sul palco e hanno ballato con Bono durante Mysterious Ways. Bono ha concluso il concerto augurando un felice Natale a tutta la folla.